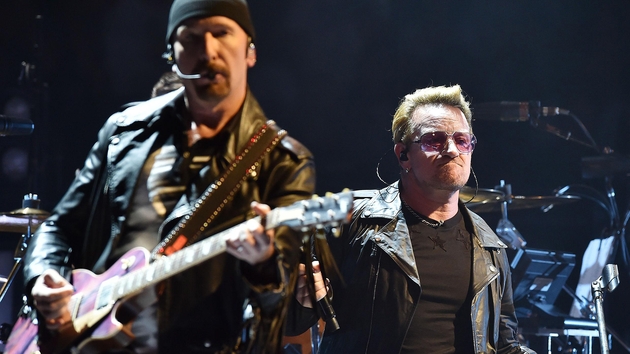 It's a great day for U2 fans in Ireland, the band have put an end to rumours and speculation and confirmed they will play in both Dublin and Belfast this November.
It's been a saga of will they, won't they, for the past number of weeks and due to the sheer scale of their iNNOCENCE + eXPERIENCE tour, there was a real danger U2 where not going to play any live shows in Ireland this year.
Over the weekend The Edge addressed the speculation and assured fans they were doing everything in their power to take their world tour to Ireland and insisted it would be a "huge disappointment" if it did not happen.
They band have been very vocal that their iNNOCENCE + eXPERIENCE tour is only suitable for particular types of venues which gave fear to fans that it would not fit in any indoor arena south of the Irish border.
The Edge added: "This show is designed for a type of venue and unfortunately there isn't one, certainly in the south. I think there might be one in the Belfast area, so we're looking at that as well.
"But you can't invent a venue. It's either there or it isn't. So, we're doing a lot of head-scratching right now to see if we can figure out something."
But now it seems all logistical and staging issues have been surmounted and Bono, The Edge, Larry Mullen and Adam Clayton will take to the stage in Dublin and Belfast this coming November.
The band will play in the SSE Arena in Belfast on 18 and 19 November before four nights at the 3Arena in Dublin on the 23, 24, 27 and 28 November.
The band has announced that €2,000,000 from the concerts will go to Music Generation, Ireland's national music education programme.
Its director, Rosaleen Molloy, said: "Music Generation would not exist without U2's vision. It was the band's very own personal experience of music education as children and teenagers that has driven their commitment to kick-start this ground breaking project."
"We are extremely grateful to the band for their continued support of children and young people's access to music education in Ireland and we welcome this announcement with enthusiasm and excitement."
http://www.rte.ie/