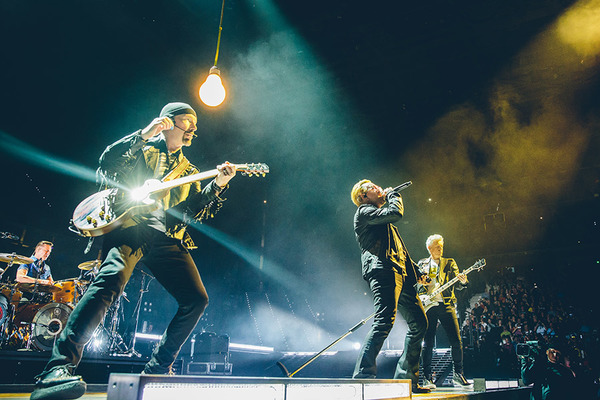 'High, higher than the sun
You shoot me from a gun
I need you to elevate me here,
At the corner of your lips
As the orbit of your hips
Eclipse, you elevate my soul...'
First of two shows at the SSE Arena in Glasgow… and it was full of memories.
Bono slipped a line of 'The Saints Are Coming' - released nine years ago to the day - into 'I Will Follow'.
'This feels so close to home,' explained Bono, 'Almost home kinda feeling, thank you for sticking with us...these streets are familiar to sum they could so easily be our streets.'
And the memory of their first streets took us to 'a song that could be for Gwenda, Maureen or Jo... but tonight it's called Iris.'
The good folk at @u2gigs report this was the 72nd performance of 'Song For Someone' - not bad for a song that was only released in September last year. In contrast, the beautifully reinvented 'Zooropa', made its live debut in this city way back in 1993 at Celtic Park - and was played live for only the 60th time tonight.
'Bullet, Zooropa, Streets,' as @PascalGteD tweeted, 'The ultimate trilogy this tour...'
Another memorable night on #U2ieTour, couldn't put it better down in the comments:
'GLASGOW.....Fantastic....Brillant....Amazing....Loved it!'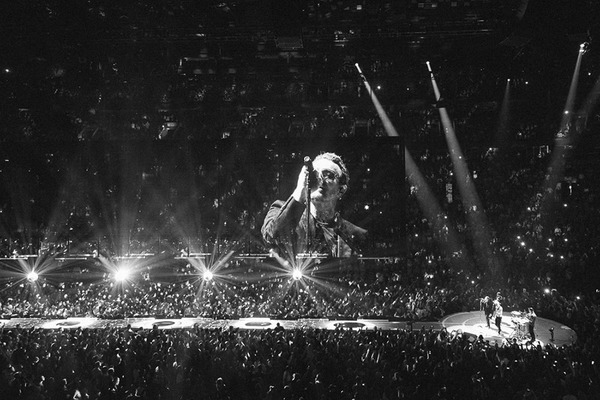 Same city, same days of the month - November 6th and 7th - but thirty one years on.
Reminiscing on the band's 1984 Barrowlands shows, tonight, said Bono, was all about 'turning the SSE Hydro into the Barrowlands'.
Anyone notice how many of the 27 songs played tonight were on the set list all those years ago? Gloria, I Will Follow, Sunday Bloody Sunday, October, Pride, Bad and 40.
'Are Jimmy and Charlie coming out to play?' asked Bono, introducing Cedarwood Road. 'Simple Minds right in front of you..' he added in Beautiful Day.
They were right in front of us back then too too but other things have changed.
http://www.u2.com/