The band performed six songs and sat for a brief interview for Germany's
Radio NRW
's Unplugged & Talk event.
This event, "U2 - Unplugged and Talk" ,t gave 200 radio contest winners the chance to ask the band questions and also hear them perform tracks from Songs Of Innocence.
The event was moved early in the day to accomodate U2's appearance on the Late Late Show in Dublin later in the day.
The songs performed were performed acoustically on a small stage.
"Song for Someone" was stopped and restarted due to Bono having some difficulties with the song. The band play "The Miracle (of Joey Ramone)" a second time at the end of the performance. The full show is expected to be broadcast on October 27th.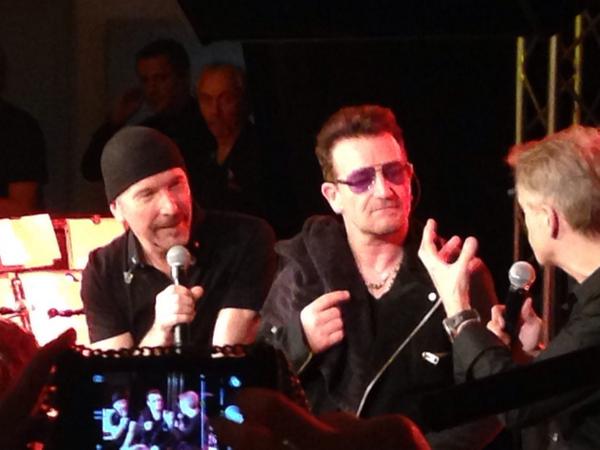 http://www.atu2.com/