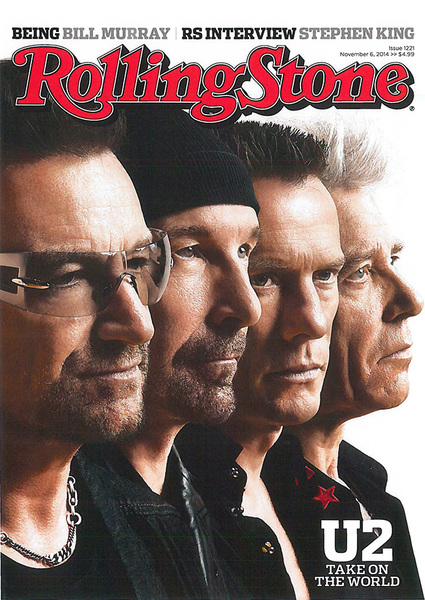 The band are on the cover of the latest edition of Rolling Stone - on newstands now.
Here's some highlights from an enthralling feature by Brian Hiatt.
'Making this album, we went back and listened to all the music that had brought us into ourselves, then we said, 'Now let's misremember it'.
Bono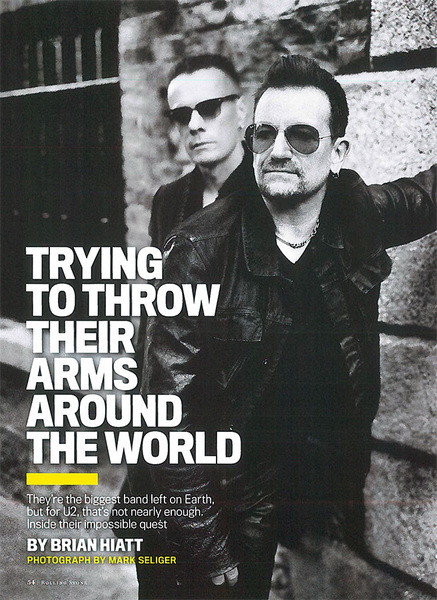 'I was feeling really good at the beginning. Shit, this is going to really work. We're going to fly through this stuff. Boy, oh boy, was I wrong!'
Larry
'We love taking risks and working with new collaborators because that's how you carve out the next chapter in the story.'
Edge
'They exhaust you. You're wrestling four guys coming in rotation and then all together at the same time... it's unbelievable how they work.'
Jimmy Iovine
'Even after years of working on stuff, the guys won't stop trying to make a song better all the way up to the end, and I admire that.'
Brian 'Danger Mouse' Burton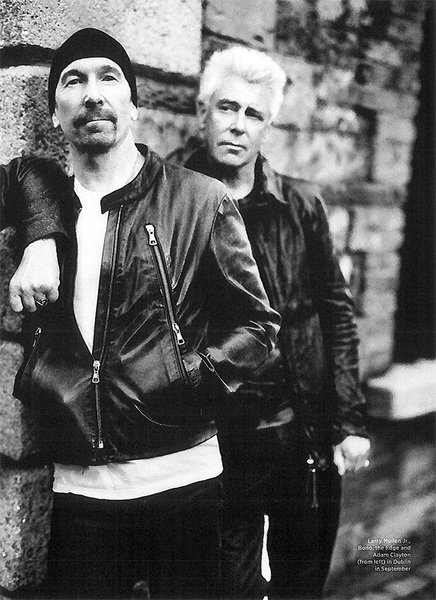 'These digital, online companies cross borders. They have infinitely more power than any traditional corporation. From our point of view we got our record out to as many people as possible...'
Adam
'In a great song you can be as naked as a streaker singing acapella. I'm embarassed next to someone like Carole King, unless I can come up with something that's as raw as some of her great songs. So that was it. Songwriting school!'
Bono
'We're hoping Songs of Experience will be less about intimacy and more about a celebration of sorts.'
Adam