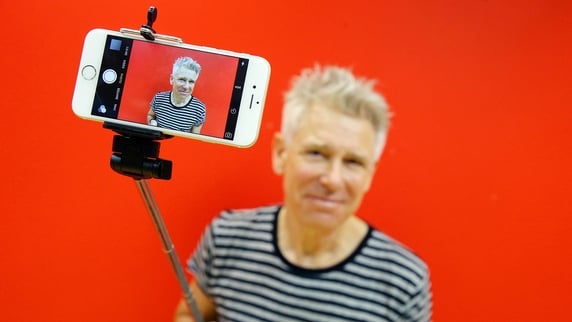 Ireland's A-List bloggers take part in #
MindYourSelfie
day, Friday 8th April to support Walk in My Shoes awareness campaign
Dublin, 5th April 2016; U2's Adam Clayton, along with almost 30 of Ireland's A-List bloggers and celebrities, will be sharing their selfies on Friday 8th April to launch #MindYourSelfie, an exciting new information campaign by
Walk In My Shoes.
Adam Clayton talks about alcohol and his own mental health struggles
"I've got it wrong at times in my life and relied on alcohol to get me through something."
U2 bassist Adam Clayton has spoken about the moment he realised he needed help in his struggle with his emotional wellbeing, telling Eoghan McDermott on 2fm, "I was fed up of being fed up."
Clayton's struggles with his alcohol use have been well documented, and he spoke of the role of his friends in helping him through the roughest point in his life.
The Dubliner is looking to demystify the stigma around mental health problems, and spoke to McDermott about Friday's #MindYourSelfie campaign on Twitter.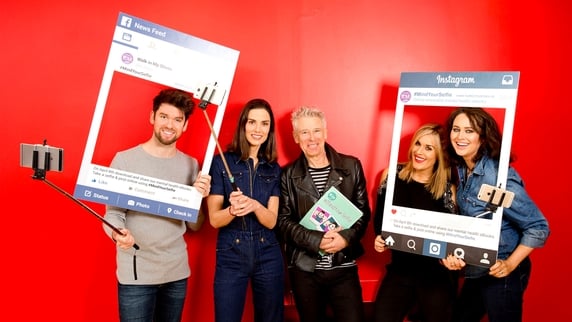 Adam Clayton at the #MindYourSelfie launch with (L-R) 2fm's Eoghan McDermott, model Alison Canavan, broadcaster Rebecca Horan and model Corina Grant
Clayton also discussed U2's four homecoming shows last November at the 3Arena. "It was really great to be able to play that show, in Dublin, indoors again, because we hadn't played Dublin indoors since the last Point show that we did way back when at the end of '89, really. And it was a real Dublin crowd. It was a real home crowd," he said.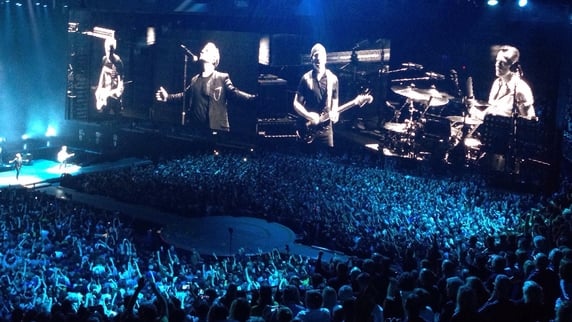 "The first night, I think, we were kind of wandering around bumping into things because it was unfamiliar. But by the fourth night we were pretty comfortable."
When asked if his attention ever wandered while playing any of U2's classic tracks, Clayton replied that the songs were part of him.
"They're a little bit like an old, comfortable pair of shoes," he explained. "You've been amazing places in them. They've maybe seen better days but you know them inside out. Those songs, they mean so much to the people that come to the shows [that] it's kind of an amazing gift to have one of those songs and be able to perform it to people."
http://www.rte.ie/http://www.joe.ie/