According to Fortune magazine's rank, Bono stands number 8.
8. Bono
In an era that feels starved for leadership, we've found men and women who will inspire you -- some famous, others little known, all of them energizing their followers and making the world better.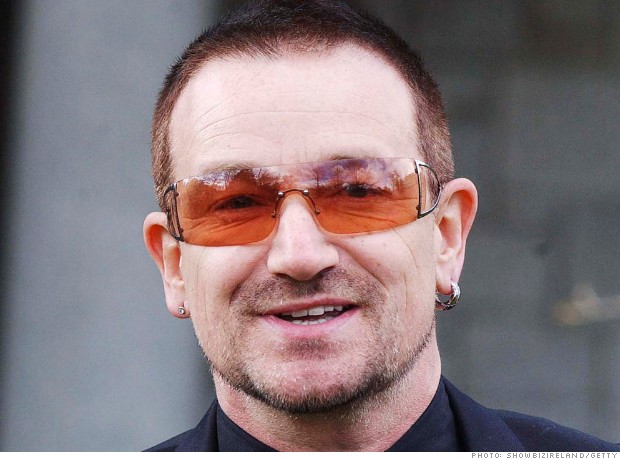 Age: 53
Lead singer, U2
"Real leadership is when everyone else feels in charge," Bono tells Fortune. And he has lived by this maxim. He helped persuade global leaders to write off debt owed by the poorest countries and encouraged the Bush administration and others to vastly increase AIDS relief. Now, through his ONE and (RED) campaigns, he is enlisting major companies and millions of people to combat AIDS, poverty, and preventable diseases.
In the same list, appear , among others: Angela Merkel,Alan Mulally,Warren Buffett,Bill Clinton,Aung San Suu Kyi,Dalai Lama and at number 1, Pope Francis.
http://money.cnn.com/