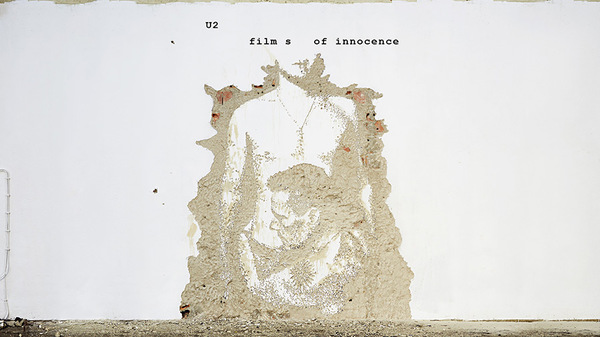 Stereogum - "The Miracle (Of Joey Ramone)" by Oliver Jeffers.
With the political murals of Northern Ireland as a reference point, U2 chose the artists and gave them complete creative freedom to create personal responses to the music of their new album. The result is an exhilarating display of diversity in approach, style and commentary.
Powerful and cognizant, Films of Innocence takes these artists and their works from the streets to the screen, as they scale the globe, play with time, and weave between heightened reality and animated dreamscapes. The result is an essential visual counterpoint to the album.
The Films Of Innocence collection will be available for purchase via iTunes and Amazon.
www.u2.com//www.u2fanlife.com